Welcome to the The Legends of Eroris Wikia
Edit
Eroris. Arryn's Jewel in the language of the Mayaar, and The Arena in the laugage of the Orisyaar. Is home to many adventures crafted by people like you. And if you thought I was ripping off ShoddyCast, you are absolutely right. But want to learn more about its story? Well to get to the heart of the story, you have to go back to the beginning...
Describe your topic
Edit
Write a description about your topic. Let your readers know what your topic is about and add some general information about it.
Latest activity
Edit
Photos and videos are a great way to add visuals to your wiki. Find videos about your topic by exploring Wikia's Video Library.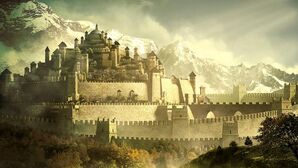 Community content is available under
CC-BY-SA
unless otherwise noted.